Interview with Elena Oreshkina, a client of our company (since 2017), the founder of the Harley and Co studio, which creates designer furniture and stylish accessories for pets. The company with only 20 employees was able to win the hearts of many domestic and foreign consumers.
I have been friend with animals since childhood, and I consider them to be full members of my family. When we got our dog Harley (Brussels Griffon), my husband and I were looking for a suitable sleeping place for him for a long time. It did not suit us what we saw in the market: the benches were uncomfortable and did not fit into our interior at all. Then we decided to make it ourselves: this is how our business came about.
A clear vision of what you do helps create the perfect thing
My husband Nikolay created the design of our first bench. Friends of our family had a French bulldog Cho, whose nickname later became the name of our company. They became our first customers. And then we realized: when we clearly imagine what exactly and for whom we are doing, then creating things is much easier and more enjoyable. From the very beginning, we tried to identify the needs and wishes of the customer, and then create a product based on them.
At first it was a hobby: the garage was converted into a warehouse, our friends helped us to find a seamstress. Then we have performed our line of benches in the festival for pets, and it aroused real interest. The first orders fell. My husband and I, we shared responsibilities: he became the manager, controlling the production. I was responsible for staff, marketing and communications.
Today the Harley and Co team has grown to 20 people. It includes not only production workers, but also copywriters. We all share love to animals.
About the love to our pets
Our "models", photos of which we use to create content, are the pets of our many friends and clients. We even had to create a separate portfolio book, which presents funny and happy moments from the life of pets, surrounded by our furniture and accessories.
Dogs tolerate photo shooting better than cats, so they "pose" to us more often. We stand for naturalness, so we never torture pets with a training for a good shot. It's much funnier if a doggie crawls somewhere himself and settles down there more comfortably.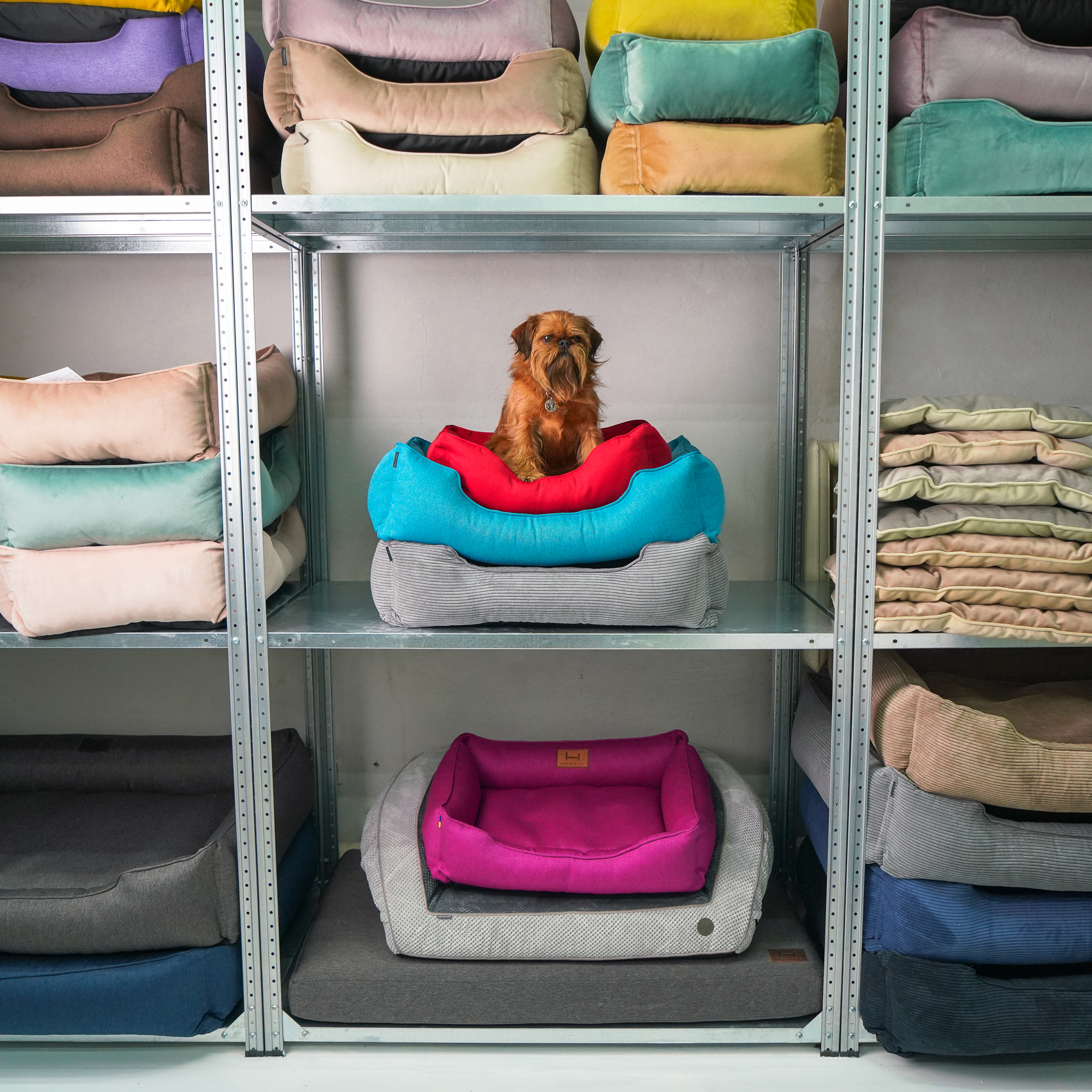 Sales via Amazon are unprofitable
In 2016, thanks to our sales success, we managed to get to the Etsy platform, where hand-made goods are presented. And we have also started with the world's largest service Amazon. Unfortunately, there is too much competition.
Yes, today we continue to receive orders from there. However, this is not our main sales channel. The difficulty is that we have to send our bulky goods to the buyer within 2 days. Thus, these goods should be stored in an Amazon warehouse. So, we have to deliver it there and pay for storage, which promises additional costs and an increase in cost.
Things are better at Etsy. In just 2 years, we received 1170 orders from there and we completed them. And we even created a special map where we continue to mark points of our sales.
We work with foreign consumers in B2B mode: our customers are small-sized pet stores from different European countries.
Delay in development to support current demand
Today we went to online sales. Thanks to this, we survived relatively "painlessly" the introduction of quarantine restrictions. Although there is a slight slump in Ukraine, as part of the pet shops are closed today. However, the pages on Facebook and Instagram work perfect. Word of mouth - recommendations of our customers works good.
We did not reduce the volume of advertising. But we delay the development of some new products (work on a new site, filming, searching for new foreign partners, etc.). Maintaining current demand is now a priority to stay afloat.
We also had to reduce our production by almost half: we reduced inventory in the warehouse, and we revised the volume of purchases of raw materials. We sew mainly for specific orders. The team was transferred to home office mode. Everyone who goes to work (in the office or in warehouse) strictly complies with quarantine standards (we wear masks and gloves, we disinfect the room).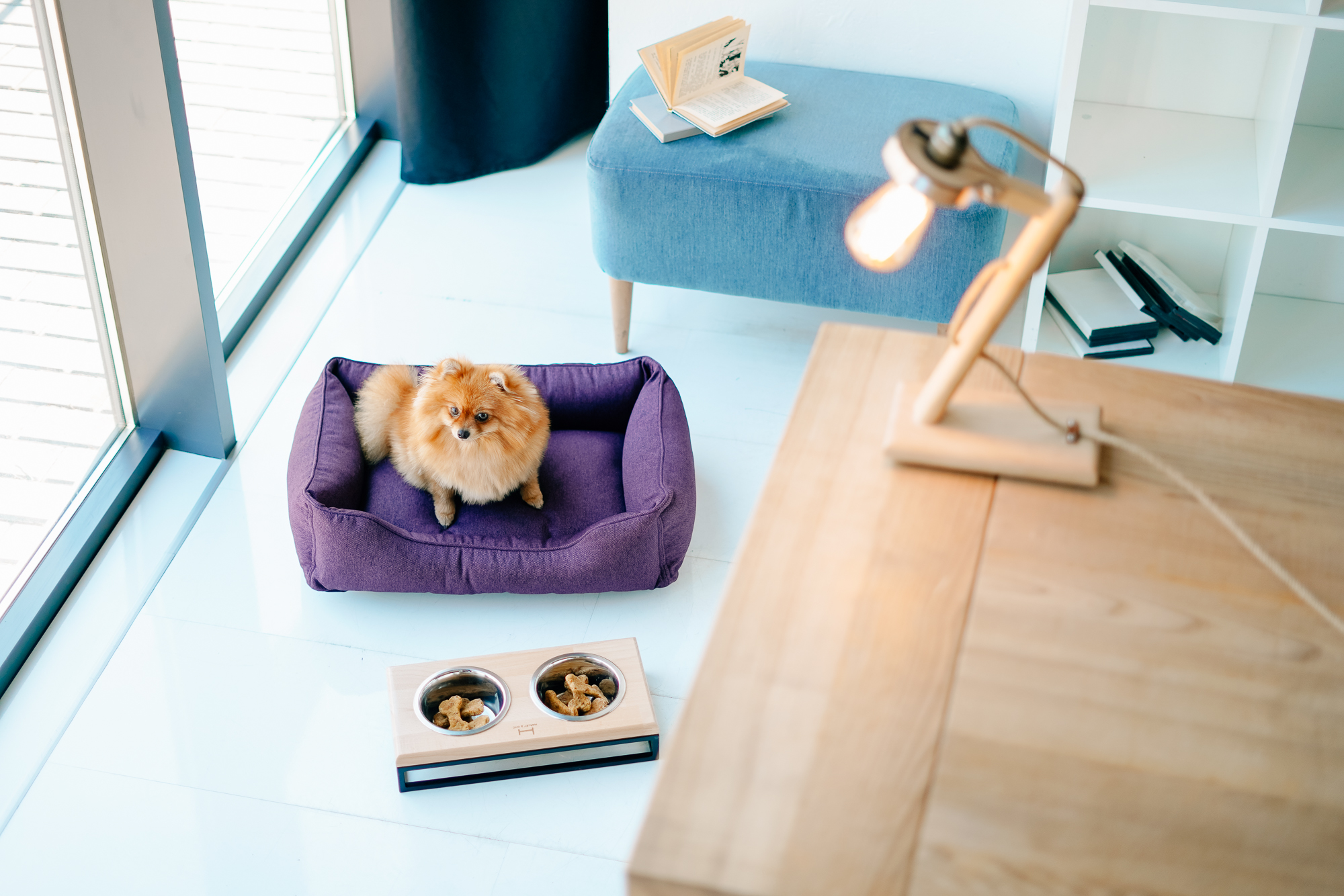 Quarantine - a stimulus for a new
Thanks to quarantine restrictions, we were finally able to establish warehouse accounting. Now we can clearly track any remaining stock and monitor their consumption. Although I miss the noise of work, communication with colleagues and a little rush.
Business must be fun
We try to morally support and encourage our customers during quarantine. For example, we carry out interesting tests and games in social networks. I hope that the planned "Black Friday" will take place in May, when customers can buy our products at a discount.
We try to make our products beautiful, useful and safe. After all, we must be responsible for our pets, and provide them with a comfortable life.