Vitalii Nemirovskyi is our client and founder of YIDA - a producer of microgreen in the central region of Ukraine. Vitalii told us about advanced growing technologies and business promotion.

For a long time I worked in the group of companies "Creative" - ​​in the recent past it is the largest production company in Kropyvnytskyi, and in the region as a whole. There was where to turn around, I was selling products and even managed to live in Yerevan and represent the company there, but, unfortunately, the business collapsed, it was impossible to continue my career there. This was the impetus for my wife and me to create our own business. My wife has an agronomic education and, since our career has developed in the food sector, we, having analyzed the availability of raw materials and the sales market in Kropyvnytskyi, decided to create our own microgreen production, which has a high margin.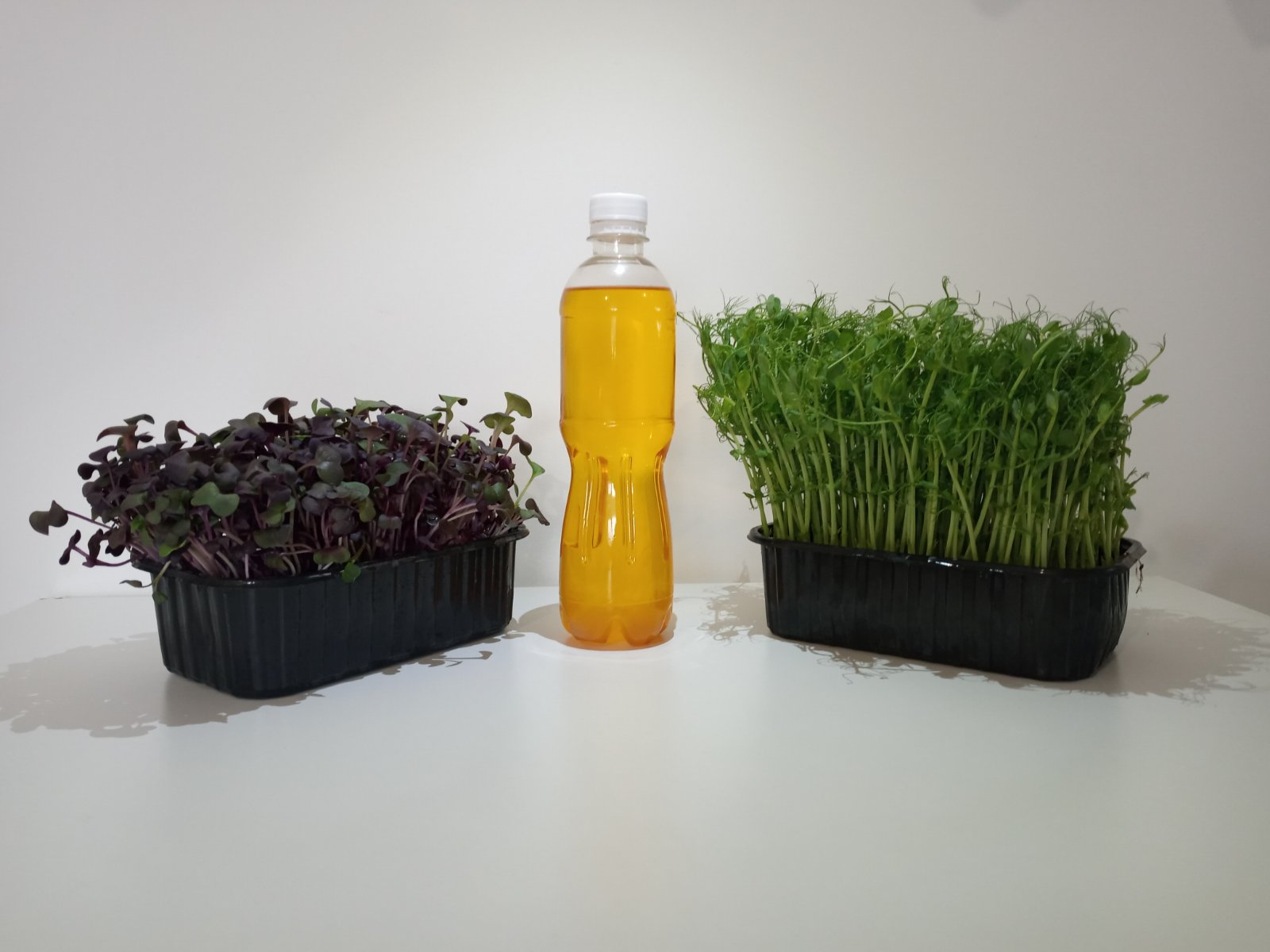 THANKS TO MODERN EQUIPMENT AND GREENHOUSE GROWING TECHNOLOGIES, WE CREATE A PRODUCT WITH HIGH QUALITY AND COMPETITIVE PRICE
In Ukraine, there is no culture of consumption of microgreen every day, so it is difficult to develop a business on monoculture, so our product line consists of 5 types of microgreens, two types of lettuce (hydroponics) and vitgrass - wheat germ, from which you can make juice that is very useful for the body. We plan to purchase an oil press by the summer. Sunflower seeds have increased in value by 100% since August last year, and the oil on the shelves may soon reach UAH 60 per liter. In this regard, the popularity of niche oils is growing, since sunflower oil is no longer uncontested. We drew attention to flax seed oil. With an oil press, it will be possible to extract 2-3 tons of flaxseed oil per month, and this will be quite enough to have a good income.
We do not work with supermarkets, because they have too tough conditions for us, and we sell greens through the markets. There are calls through our website (www.yida.com.ua), but it takes over an informative rather than a sold function.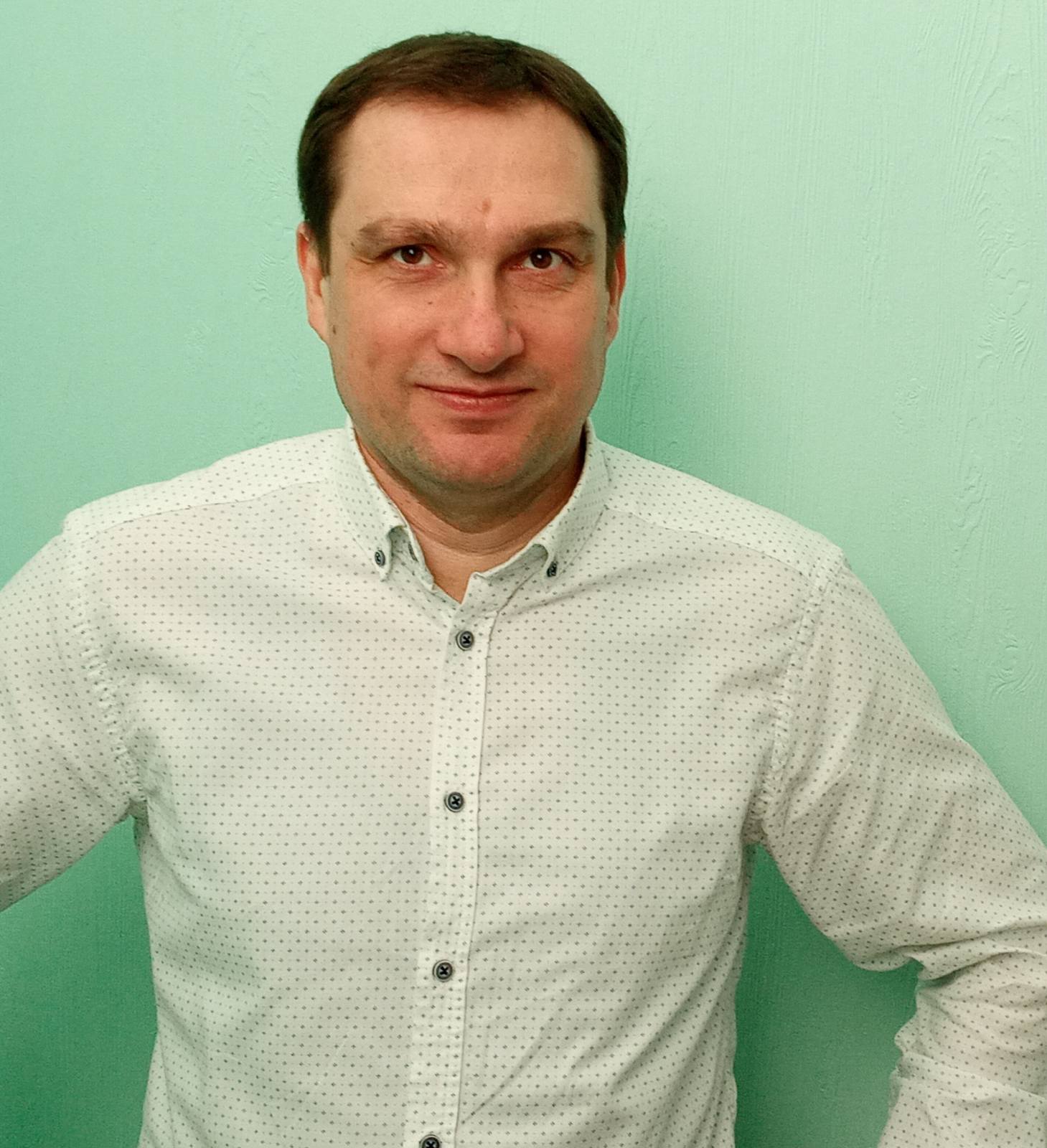 OUR PHILOSOPHY IS TO PROMOTE A HEALTHY, LOCAL AND INEXPENSIVE PRODUCT
In general, our activities are aimed at a healthy lifestyle. Even 5 years ago, few people knew what microgreen was and what the difference was between flax and sunflower oil. We believe that sunflower is generally overvalued by Ukrainians - it is fried on it and added to all salads, while flax should be a healthier alternative.
We honed our work with microgreen on our mistakes and experiments, and we continue to test hydroponics. We found out that not all seeds are suitable for microgreen: cheap grain gives a bad result to taste, so we buy more expensive, but high-quality sowing from suppliers. An important success factor is that the product always turns out to be of the same quality.
UKRAINE SHOULD STOP BEING A RAW MATERIAL SUPPLEMENT TO EUROPE
The agrarian mentality of Ukrainians must change. Now we grow sunflower and other crops on vast territories, which drain the land, and only a few get profit from this. I dug a field, planted potatoes and collected 10 buckets, and then for some reason the potatoes are brought to Ukraine from Egypt - this is an ineffective approach. In my opinion, farmers with 2-3 hectares of land need to grow niche crops. It is very correct when planting, for example, walnut orchards or small blueberry plantations.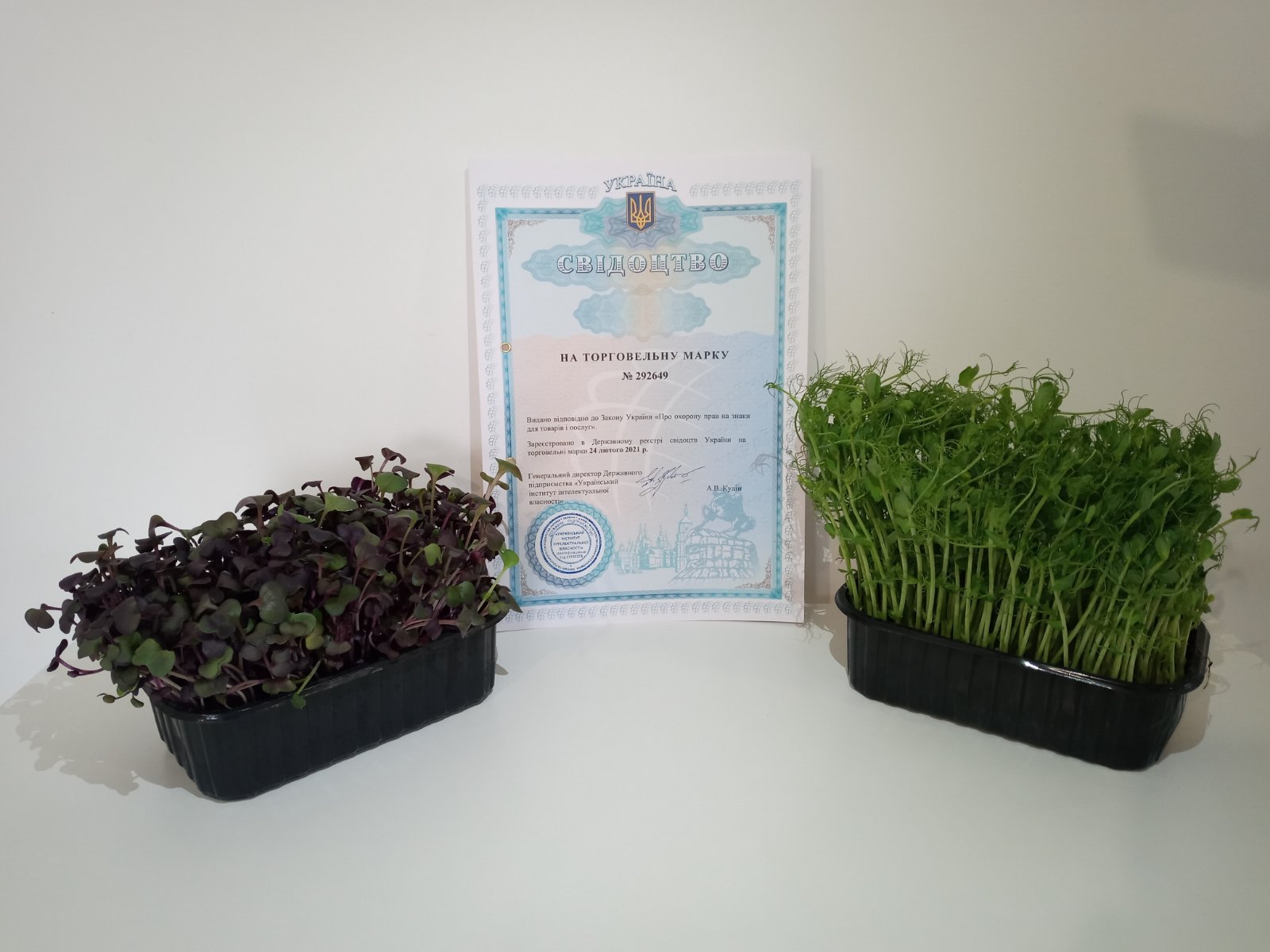 We registered the trademark because we see our production as a global business, not a local enterprise. We want to develop as a serious company behind which there is a lot of work and stable development. By the way, the domain registration was also carried out through the Profitmark.