Vladislav Golovin is our client, the father of three children and the founder of the Father's club. This is a commercial and social project, the idea of ​​which is to develop and popularize conscious and responsible parenting. Vladislav told how the club is developing and how Ukrainian dads are changing.
In Ukraine, men are poorly involved in this process of children upbringing. But many psychological studies prove that a child needs the emotional presence and involvement of both parents in order to develop harmoniously.
We know that children who grow up with a father are less likely to drop out of school or go to prison than children who do not have a father. When children are in close relationships with their fathers, they tend to avoid risky behavior. As they grow up, they are more likely to get high-paying jobs and healthy, stable relationships. In addition, by age 3, they have higher IQ scores and suffer less psychological problems throughout their lives if the father is serious about his role.
The life expectancy of men is, on average, shorter than that of women. And one of the reasons is presumably that men are less emotional and pay less attention to their mental health. Scientists talk about the benefits of fatherhood for men themselves. With the birth of a child, men become generally more emotional, open and caring.
The child needs a father from the first days, and not only when it is necessary to do homework or help with admission. Close communication from early childhood forms affection and love.
There were very few fathers with children in playgrounds 15 years ago
Many of today's Ukrainian fathers grew up in the paradigm of Soviet upbringing, where the father spent most of the time at work, and his children constantly lacked his attention, or even left his wife and disappeared from the life of the family altogether. Therefore, I often hear the phrase "I want to be a father for my children, which I did not have".
If we talk about Ukrainian cities with a population of one million, I notice that people of the middle class and above over the past 10-15 years have begun to spend more time with children, and it does not occur to men that walking with a pram is a shame.
Since 2019, Father's Day in Ukraine has been officially adopted by presidential decree and is held on 3 Sunday in June.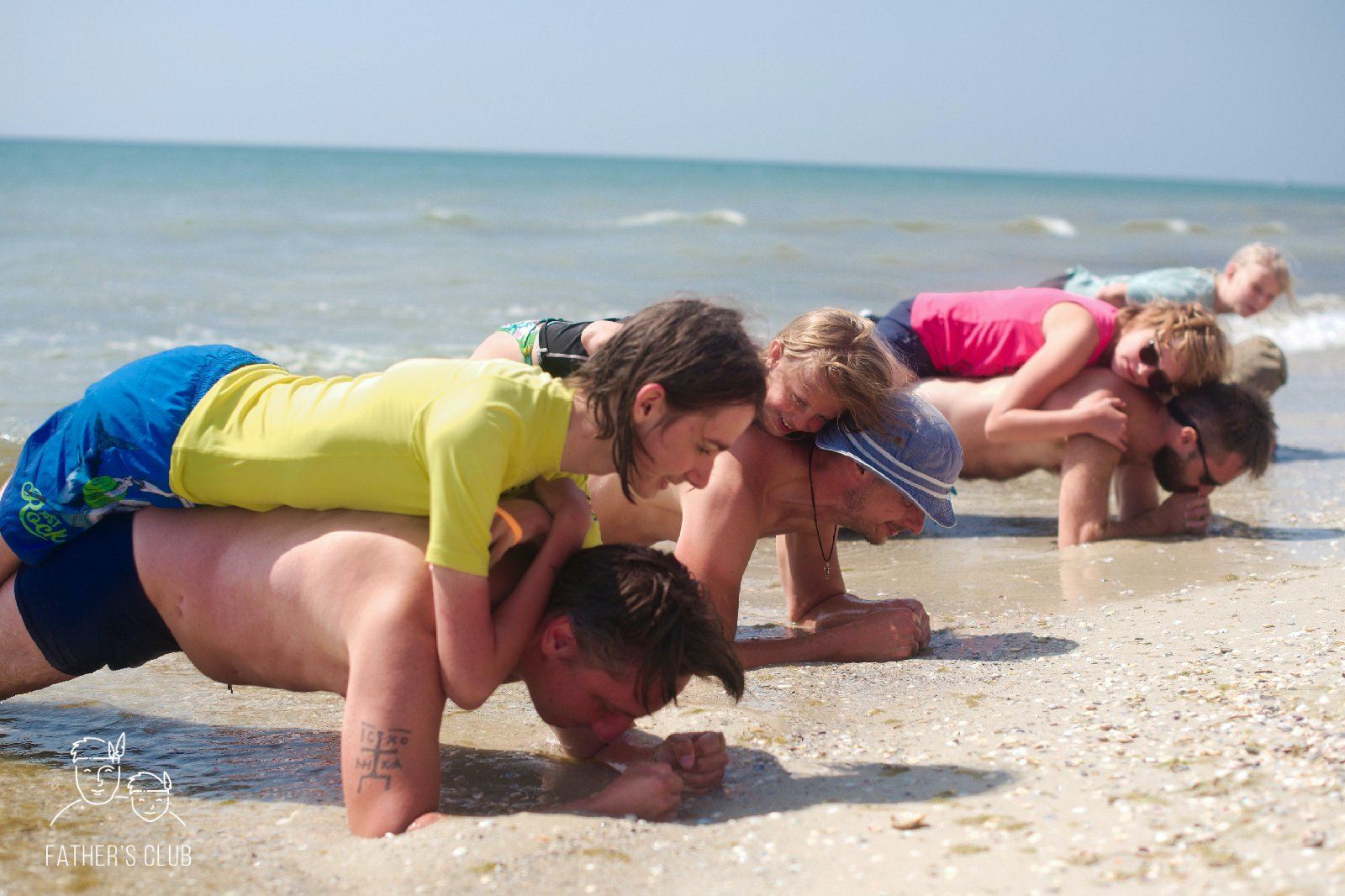 Now man and woman do not need each other economically
A successful woman can provide for herself, and she does not need to be provided. And a successful man does not need a housekeeper in the form of a wife, because he can order food delivery and cleaning services. Now the family is a common "project" of two mature people.
"I help with the child while you are standing in the kitchen" is an antiquity that has nothing to do with modern life. Nobody helps. You are raising a child together - thanks to the contact that exists between you.
And Father's club inspires fathers to be heroes of their children. We do not educate or teach, but inspire. There is a proverb: a father is the first hero for his son and the first love for his daughter. This is true. The father is a role model for a boy who will judge by his father what a man should be, as well as for a girl who, in the image of her father, will choose a partner for herself. It is a great responsibility of fathers to create the foundations for the well-being of their children.
Father's club is also a media project
We organize projects with journalists and club members who work in different fields. We already have 12,000 followers on Facebook. By the way, 30% of the audience are women. They are more active and advise the community to husbands and acquaintances.
We often hold events and meetings for fathers and children: breakfasts where we develop critical thinking, master classes on making burgers, lectures on emergency assistance. At lockdown, we did Zoom-broadcasts. We also do sports events - hiking and rafting on the Dnieper around the Dzharylgach island, as well as football championships, where both children and adults play, but only goals scored by children are taken into account.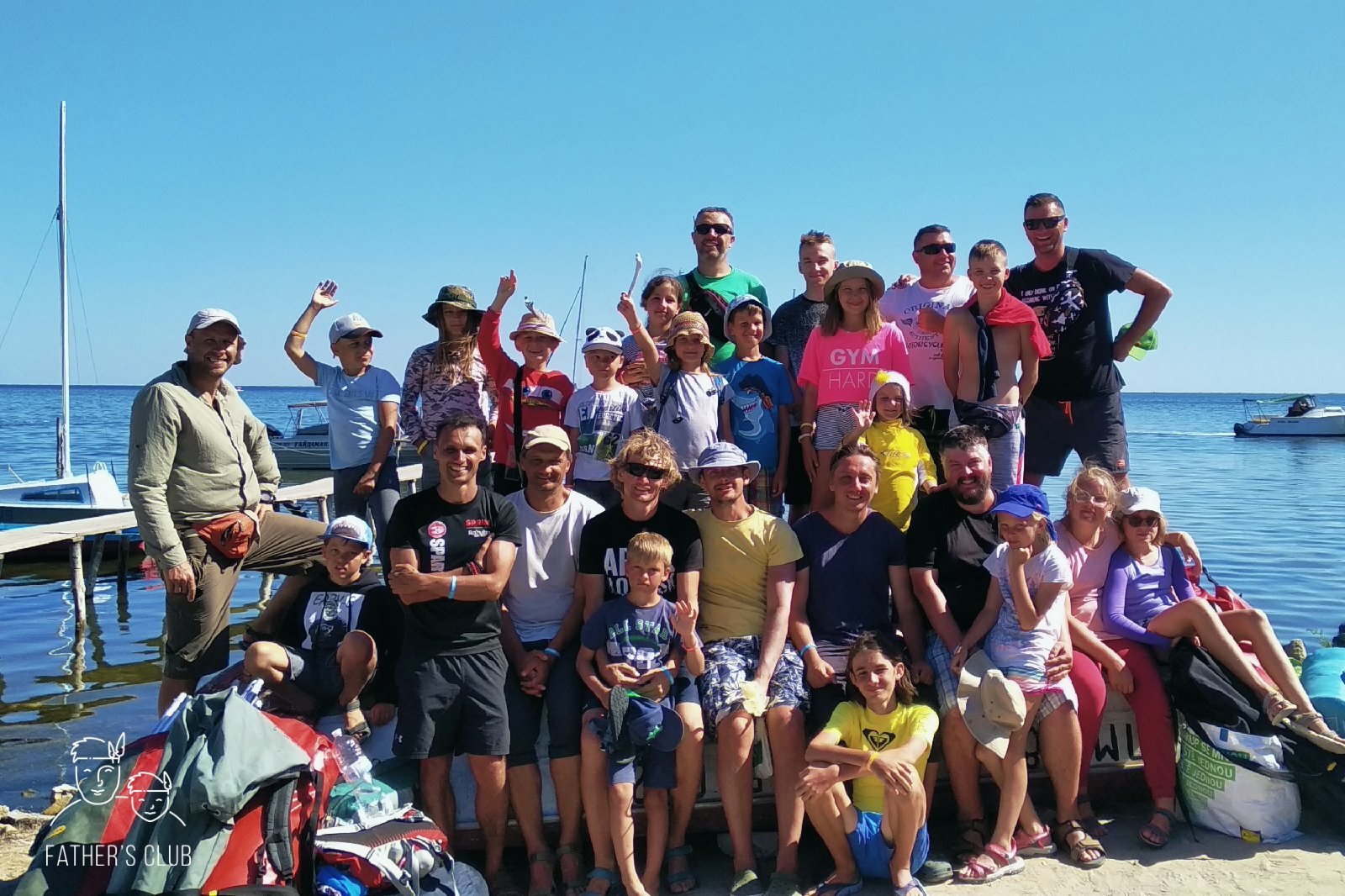 We also hold meetings to prepare fathers for partner childbirth. This practice comes to us from Europe, where, according to statistics, 80% of births are partnerships. In Ukraine, wives most often drag their husbands to courses at an antenatal clinic or in a maternity hospital. We have a completely different format. We gather fathers in a bar or restaurant, give them a glass of beer, and the obstetrician-gynecologist tells in an accessible and easy way what they need to know and how to behave.
We are planning more events and content, launching a YouTube channel, collaborating with influencers, bloggers and major brands.
I registered the trademark because I believe that there will be more and more projects such as the Father's Club, as it is now happening in the United States. I also thought about the name for a long time, and now it has a strong association with a famous book and film, so it was important for me to formalize my rights to it.