The history of the business formation and development from Alexander Kot - the founder and our client (since 2015). Thanks to him, sports grounds have appeared in many cities of the country where everyone can try their fortune in martial arts for free.
My sports career began at the age of 12. I visited the judo school, walking 4 km from my house to it. After a couple of years, I arranged my own hall, remodeling the attic under it. The inventory was simple: I made the gym apparatus myself, I compiled slowly the sports equipment, but I made a mistake with the weight of the punching bag: 150 kg was too heavy for the ceiling.
A little later I switched from judo to other types of martial arts: kickboxing, hand-to-hand fighting and knife fighting. It was the martial arts that gave me a powerful incentive: I have realized that I need to study further, to develop and improve myself. I learned a lot myself, collecting information bit by bit. For example, I mastered the technique of karate from films.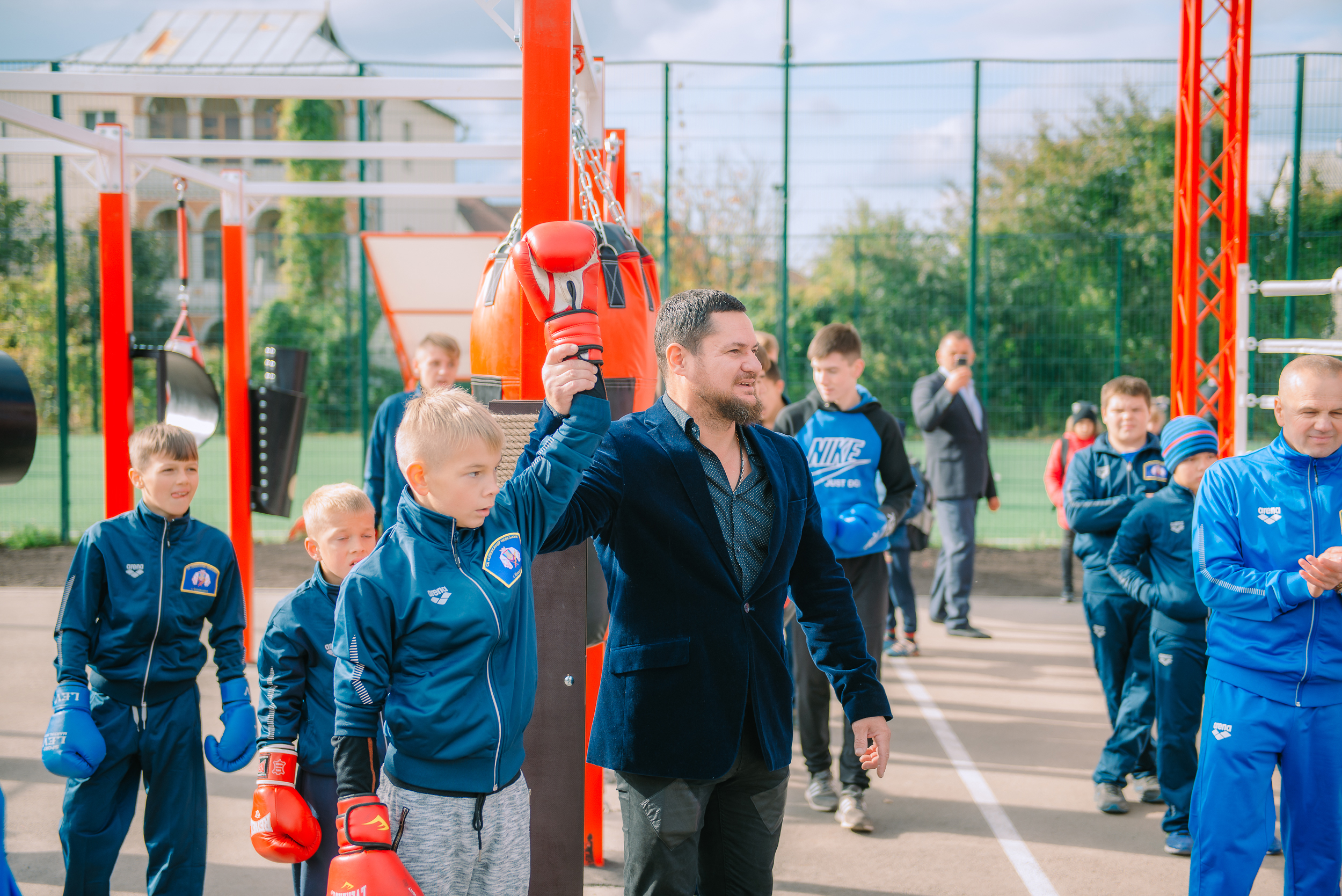 Our achievements: 10 large and 16 medium platforms for athletes
During my studies, I realized what modern young people miss. When it comes to outdoor sites, people usually mean playgrounds. And the guys who have just started playing sports, who want to continue their workouts on their own, or simply return to their previous form, where do they go? That's why I set myself the goal to create such sites.
Our "first-born" - the first experimental athletic field for martial arts - appeared in Troieschyna district. We created it in a fit of insane enthusiasm, although today, unfortunately, it is not in the best condition (due to lack of proper care). However, at the time of its opening, it was really cool and innovative. There were no analogues in Ukraine.
Later, we took into account our shortcomings. Today we have 10 large facilities and 16 smaller ones. We monitor their condition, regularly check and update inventory. And we believe our company still has room for improvement.
Intuition will tell
Not all achievements are personally mine. A whole team works: a project design, its implementation and modernization require considerable efforts. Sometimes we fight over the smallest details so that any person can come to our athletic field and just enjoy the workout.
My natural flair, or intuition, call it as you want, often works. I can immediately say in which place the athletic field will "spin up" and where it will stand idle in vain. Sometimes I have to act as a diplomat to argue the choice of place for future managers of the location.
We invent and do all the sports equipment ourselves. For example, we stuff a punching bag with rubber shavings, so it is heavier than in the gym. This is the best option or outdoor equipment: the bag does not swell in rainy weather, does not crack at sub-zero temperatures.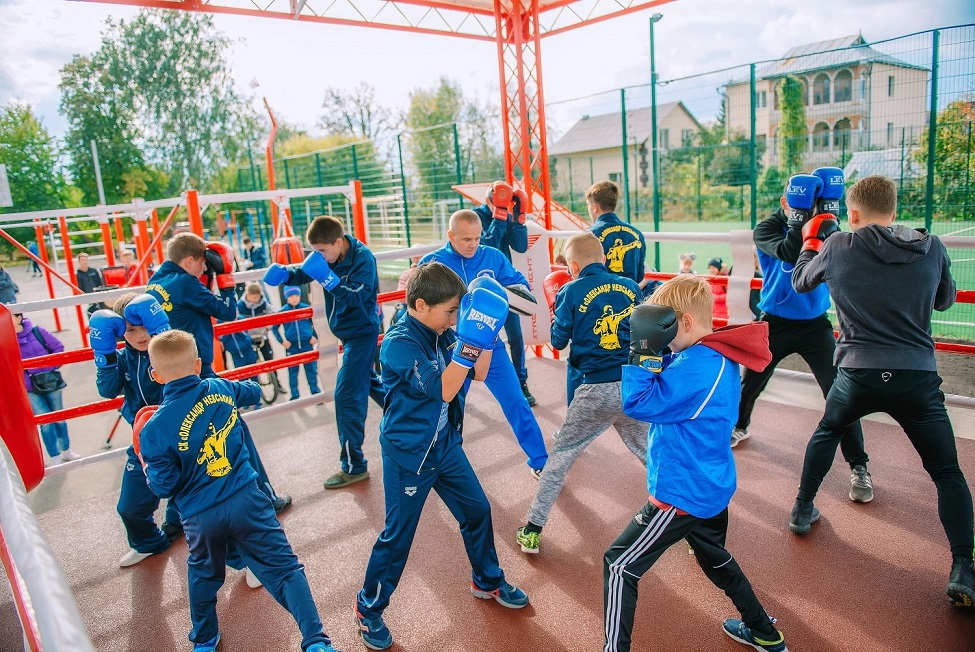 Personal development: "bandit" gym apparatus
We reject to use rubber coating of the athletic field. It is expensive and impractical, so we use asphalt (it gives better support and is much more durable).
Among my own developments is the gym apparatus, nicknamed the "bandit." This is a symbiosis of a punching bag and a combat dummy, complemented by our shtick. Non-standard weight distribution makes this gym apparatus particularly interesting. The inability to calculate the "bandit" trajectory in advance is useful for training for both novice and experienced fighters.
Today, our customers are city municipalities. We can offer them a huge range of functional areas. We can arrange a ring, put an octagon, make a location for workout or crossfit. Each project is individual, and its average cost ranges from 100 thousand to 1.5 million hryvnia. It all depends on the size of the location and its equipment.
Great plans to open new athletic fields
The team that is working on creating the locations is small: 5 people at the factory, and a couple more (me and the architect) on the projects. The timing is like this: about 3 months for approval of project documentation, and about 1 month for production. The work schedule is quite tight - I have planned everything ahead for at least a few weeks.
The largest project we have is still in work: we plan to open an athletic field of 1200 squares in the village of Chabany. Our dream is to open a location in Hydropark, although there are some difficulties.
We are particularly pleased that they begin to use our athletic fields for competitions. I really hope that this will become a global trend in future.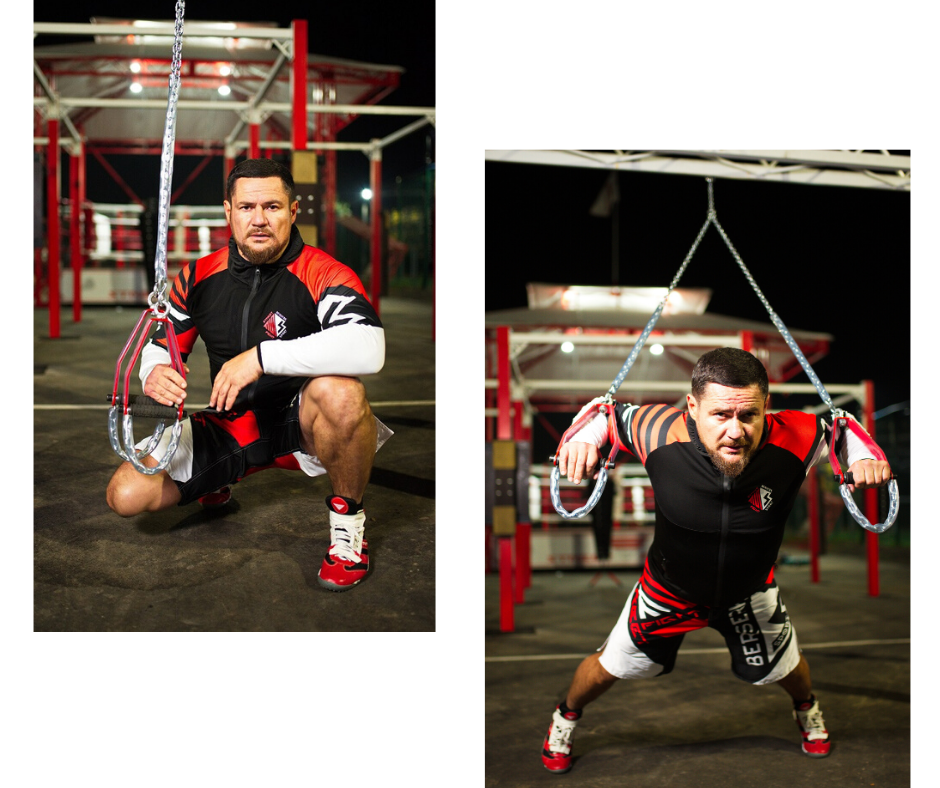 Mentality is the root of the problem
Unfortunately, not all of our compatriots are able to take care and value public property. We have repeatedly observed the sad consequences of vandalism. Some of our facilities had to be covered and equipped with video cameras to protect them from destruction.
Now we are trying to find ways to solve this problem so that athletes can freely enter the athletic field. For example, we plan to create communities in social networks and use registration in them as permission for access.
I see that many people really need our athletic fields. I could see even night training, but the most interesting were the workouts of the 70-year-old grandfather who visited the athletic field.
If you need a trademark registration, you can submit an online application on our website: https://profitmark.net/